Monday, December 26, 2005
[[theme songs..]]
Passive

"Dead as dead can be," the doctor tells me,
But I just can't believe him,
Ever the optimistic one, I'm sure of your ability to become my perfect enemy
So, wake up and face me,
Don't play dead cause maybe someday I will walk away and say,
"You disappoint me, Maybe you're better off this way"
Leaning over you here cold and catatonic,
I catch a brief reflection of what you could and might have been,
It's your right and your ability to become my perfect enemy
But maybe you're better off this way
Go ahead and play dead, I know that you can hear this,
Go ahead and play dead, Why can't you turn and face me?,
You fucking disappoint me,
Passive aggressive bullshit

[[Lorrellie Walks Alone On This Endless Road]]*|1:46 PM|
Thursday, December 22, 2005
[[double trouble]]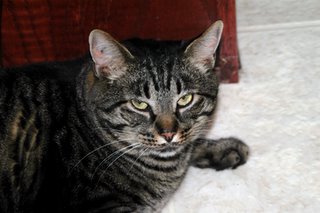 my baby, this is d.t. (double trouble), he is the sweeties cat ever. he got his name from a cat i had had previously to him. my ex-husband, brought home a cat to me that was colored the same, her name was "trouble" (cause i knew home much trouble i was gonna be in when my mom found out!!! well trouble is about a fourth of the size of this cat, but just as sweet, i miss her too...

[[Lorrellie Walks Alone On This Endless Road]]*|8:48 PM|
Monday, December 19, 2005
[[sin....]]
The wages of sin are...
well, they're pretty darn good, actually.
And the benefits kick ass.
[[Lorrellie Walks Alone On This Endless Road]]*|9:42 PM|
Friday, December 09, 2005
[[my frapp map]]
ok, everyone go to



and put where they are from on my map :)

[[Lorrellie Walks Alone On This Endless Road]]*|11:45 PM|
[[a day at the horseshoe...]]
wow, was it ever a day at the horseshoe. we have a blackjack tournament going on this weekend, people in with $350,000.00 credit limits. (no thats not a typo, i meant to put that many 0's in there) and half of day shift has been sick with the flu!!!! i ran in circles all day today. watching 1 mini-bacarat game(with people betting $500.-$1000.), 2 roulette games, and 2 $100.00, blackjack games. in the end everything was fine, but i wasn't sure i was gonna make it. people who play big money, expect very special treatment, and as hard as i try i'm only 1 to there 38. i really hope i didn't piss to many people off :) but the day went by really fast!!!!
oh yeah, day after tommorrow is someone specials birthday too!!!!!
as i go rambling incoherently on through life.........

[[Lorrellie Walks Alone On This Endless Road]]*|11:33 PM|
Monday, December 05, 2005
[[jack frost??]]
well hello, mr. frost? did you sneak up on us or what? :) brrrr....
i still love the cold weather!!!
i hate christmas!!!

[[Lorrellie Walks Alone On This Endless Road]]*|8:19 PM|
[[*The Fading Soul*]]
My name is Lorrellie.
No one really knows me.
Hell, I don't even know myself.
I wish I did...

I'm quite lost.




[[*My Adores*]]

Food:Chocolate
Drinks:Coka-Cola
Pastimes:Music
People:My kids [[Amber and Ry]] My Friends: Jenn, Sari & Suzi




**[[Lorr's MySpace]]**

Lorr's 43 things
SCA
The Barony of Grey Niche
EQ2
Hand of Valor (Guild Leader)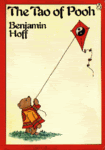 "Lots of people talk to animals," said Pooh. "Not that many listen though." "That's the problem."




angry bunnies
foamy the squirrel

Craving:


[[*My Detests*]]

People:Mean,Ugly (for no reason)
Things:??
Food:Tomatos.. YUK





[[*My Past Memories*]]

|July 2005|August 2005|September 2005|October 2005|November 2005|December 2005|January 2006|February 2006|March 2006|April 2006|July 2006|August 2006|September 2006|March 2007|April 2007




[[*The Conversations*]]

*HUGS* TOTAL! give lorrellie more *HUGS*
Get hugs of your own



[[*My Friends*]]
Enlighten Up
Jenn Thinks
spaghetti logic
mind beast
darkwillowsong
art by paul
a cat named pi
ry
time out for sari
txsoccermom
quincy
"The Band!!"
[A Druid's Path]
a perfect circle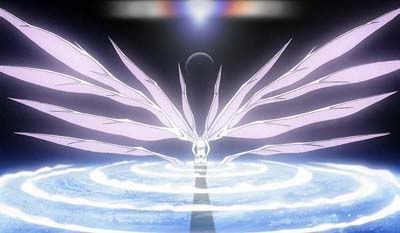 Lilith is the ancient Sumerian goddess, (and predecessor to Adam and Eve), the first feminist and liberationist, boldly helps us to stand up for what we believe in, unbridled and courageous no matter what the cost.
Lilith inspires us not to judge our opposite sex, to respect them as our equal, and to nurture equality in our environment.
Reconnect with Lilith at www.goddess.com.au



open mind : ignorance



[[*Credits*]]

My Bloginality is ENFP!!!





Get awesome blog templates like this one from BlogSkins.com
Cost of the War in Iraq
(JavaScript Error)
[[*Current Terror Alert*]]



This work is licensed under a Creative Commons Attribution 2.5 License.


MYSTERY CARROT AWARD
for website adequacy